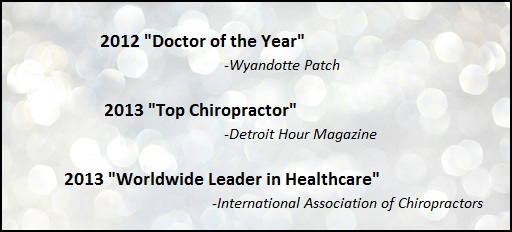 Welcome to Wyandotte Chiropractic
What to expect on your first visit?
First, enjoy our one of a kind facility which includes on-site x-ray, physical rehabilitation, manual decompression tables, massage therapy and much more. We are family friendly and focus on family care from newborns to the elderly. We offer both traditional as well as gentle (non-popping) adjusting techniques to alleviate your pain and calm your fears. We will show you the natural way to better health without drugs or unnecessary surgery. Wyandotte Chiropractic is convinced that after one visit, you will see why chiropractic is the safe and effective alternative for treating your pain and why you should be a patient at our office.